Who We Are
The Clorox Company (NYSE: CLX) is a leading multinational manufacturer and marketer of consumer and professional products with about 8,100 employees worldwide and fiscal year 2017 sales of $6.0 billion. Clorox markets some of the most trusted and recognized consumer brand names, including its namesake bleach and cleaning products; Pine-Sol® cleaners; Liquid Plumr® clog removers; Poett® home care products; Fresh Step® cat litter; Glad® bags, wraps and containers; Kingsford® charcoal; Hidden Valley® dressings and sauces; Brita® water-filtration products; Burt's Bees® natural personal care products; and RenewLife® digestive health products. The company also markets brands for professional services, including Clorox Healthcare® and Clorox Commercial Solutions®. More than 80 percent of the company's sales are generated from brands that hold the No. 1 or No. 2 market share positions in their categories.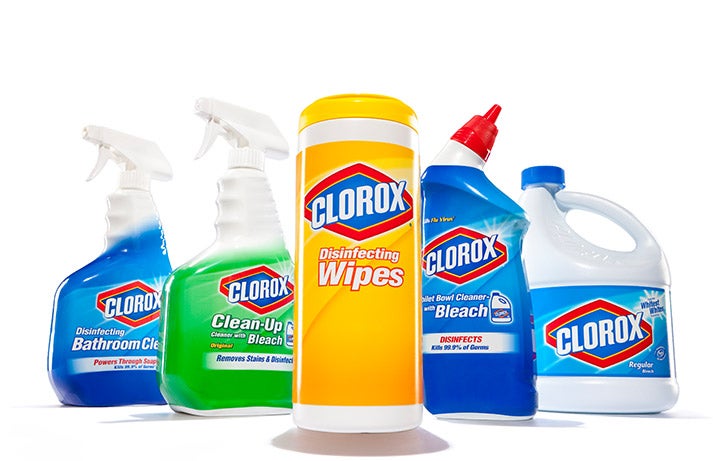 A Global Portfolio of Diverse Brands
Our reach is global, our brands beloved. We've come a long way since 1913 when bleach was our only product. Today, our global portfolio is made up of diverse brands sold in more than 100 countries in nearly every region of the world. We have products that help kill germs at home or in healthcare settings, clean the toughest messes, make clothes whiter or brighter, filter water so that it's healthier and tastes better, offer high-quality natural options for personal care, manage kitchen and outdoor trash and help improve digestive health, among lots of other benefits. It's through our brands that we're able to stay committed to our mission of making everyday life better, every day.